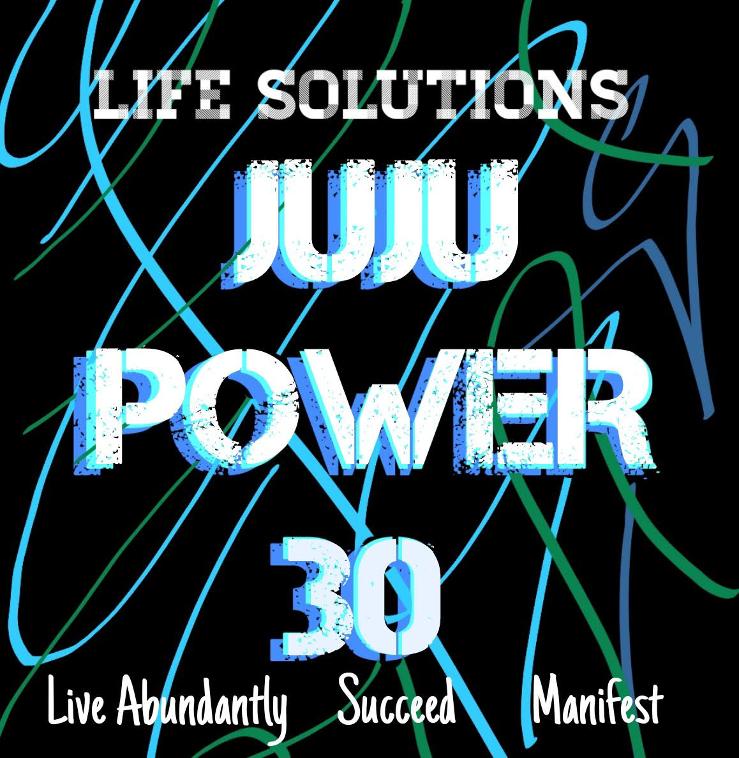 ANNOUNCING JUJUPOWER30

For years people have called me on the phone asking questions about Ifa, Voodoo, African Culture and how to WIN in life.

Eventually, it started to feel one sided... until one day it hit me.
Clear space & set up a platform so that people could get straightforward answers & concrete HELP, simple and direct at a mutually beneficial affordable rate.
That's how JUJUPOWER30 was born.

Call me DIRECT and ask any questions you want concerning our Africentric cultural GENIUS, Ifa, Voodoo, Mind Science & Law of ATTRACTION, how to solve multiple problems in life, align your Ori (Head) with SUCCESS, good relations, abundance, inner RICHES, HAPPINESS, joy and overall WELLNESS
$33 for 30 min
Life ehancing perspectives
Tried & True SUCCESS strategies
LIVE & DIRECT with
Olorìṣà Marcus Ṣàngódoyin Akinlana
JUJUPOWER30: WHAT IT IS ...

JUJUPOWER30 is a 30 minute consultation, sharing and/or problem solving session with Olorìṣà Marcus Ṣàngódoyin Akinlana.

You can call to get answers based in REAL experience to questions
such as:

What is Voodoo? Ifa? Lucumi? Santería?

How do I use Voodoo, Ifa and African Cultural Genius to make life better for me and my family?

How do I create mental tranquility during both the ups and the downs of life?

What can I do to align my Head (Ori) with the wealth, health and abundance that I really want in life?

What are good offerings (àdìmú) to give the Orìṣà & Lwa to get a certain result or transformational outcome in life's pressing matters?

What tried and true Mind Science & Law of Attraction techniques can I use to foster harmonious love and family relations?

How can I increase my SELF CONFIDENCE? Sense of WELL BEING?

How can I reduce ANXIETY and DEPRESSION on a daily basis?

What are the smoothest & most harmonious ways for me to enter into a more Africentric lifestyle? Ifa, Voodoo and Africentric groups and societies?

How do I balance Africentric cultural genius and power with my family and the larger society?
How do I get these Haints (crazy wild Spirits) offa me??

These questions and more.....
JUJUPOWER30: WHAT IT IS NOT ...

JUJUPOWER30 is NOT a substitute for full D'afa (Sacred Ifa Divination). D'afa is a more specific, longer, more intense process based on direct consul from Orìṣà with additional ẹbọ àti àdìmú (sacrifices and offerings) required.

JUJUPOWER30 consultation is briefer and also uses Mind Science and Law of ATTRACTION to solve everyday life challenges. That being said Quick Cast of Ifa using Obi Abata ati Ọpọn Ifa (Sacred Kola Nut & Ifa Divination Tray) may be very effectively employed to help you pick most the successful options and most favorable decisions regarding important choices discussed during the JUJUPOWER30.

JUJUPOWER30 is not here to preach to you, judge you, try to change you or tell you how to live.
Also check our online success school - Juju Power: Orisa Vudu Inspired Living at